Smart Pole
Core Infrastructure of Smart Cities
Streetlight poles are in every corner of our city, it could be installed in street, intersection, park, bus station, or community, which not only provides general illumination, but also makes our city beauty and bright. But what else can you see from the streetlight poles? In smart cities, the streetlight poles are great pillars of the smart city, which allows city planners and architects to use imagination and creativity in new digital infrastructure construction, to improve efficiency, productivity, people's life and city management, and this is called Smart Pole.


Today's smart pole solution are integrated with cutting-edge technology, such as 5G/4G, IoT, GIS, AI, big data and cloud computing, which is modular and scalable design, and allows telco, street light pole manufacturers, or system integrators to implement their diverse applications for smart city project, and each modular system can be either managed separately, or merged and combined to one management system, helping them bring their concepts of smart cities to reality.


Smart pole has played an important role in constructing a smart city, empowering city to be safer, energy-efficient and flexible for future development.

Below are some of the key systems that has been installed on today's smart pole for smart cities.
1. Intelligent street light
Remote LED light control
Automatic light adjustment




3. Video surveillance


Security monitor
Face ID recognition




5. Small Cell


WIFI hot spot
5G base station




7. LED Display


Advertisement
Political news
Information delivery




9. Public Broadcast


Audio broadcasting
2. Environment monitor
Weather information
Air quality
Noise

4. Emergency Call
SOS button
Video and audio intercom




6. Smart traffic light


Traffic flow monitor
Traffic management




8. Water Level Monitor


City lake or river
Tunnel




10. EV Charger


Electronic vehicle charging
Bivocom Solutions for Smart Pole
For city planners, since the smart pole are integrated with diverse sensors and equipments, the challenges for them are how to find a turn key solution to acquire the data from different types of sensors, equipment, convert and repack the data, then transfer to remote cloud server. To solve these challenges, Bivocom has launched 5G/4G IoT Edge Gateway TG45x and TG46x series and a modular design smart pole IoT platform.

The Bivocom IoT Edge Gateways are designed based on Openwrt Linux OS, with free SDK and API for developers and designers to program and do secondary development on the hardware. It's high performance industrial CPU, together with cable and 5G/4G LTE redundancy, ensure the stable and reliable connectivity. Besides, the gateway has rich I/O for diverse sensors and equipment, such as gigabit Ethernet ports with PoE, fiber port, serial ports RS232, RS485, digital input, analog input, relay, etc. It comes with rich protocols, like Modbus RTU/TCP, MQTT and customized protocols for diverse industries, together with edge computing, makes your data transmission easier and faster.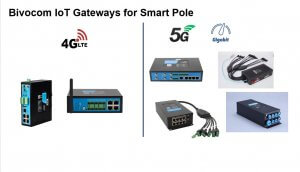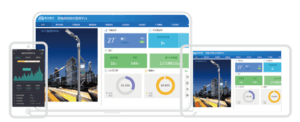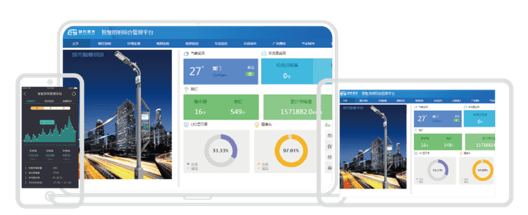 The smart pole IoT platform is a modular design platform, it combines street light control, video surveillance, weather information and air quality, advertisement and news release, IP broadcast, emergency call and intercom, WIFI hot spot and gateway device management, and open API for integrating other systems to one platform. System Diagram
Bivocom TG45x &TG46x Series Gateway
4G/3G+WAN cable redundancy, Dual SIM
4-RJ45, 2-RS232, 3- RS485, 2-DI, 2-DO, 2- ADC, 1-SD, 1-CAN, WIFI, GPS
TG463


5G Gigabit IoT Gateway
5G/4G+WAN cable redundancy, Dual SIM


5-Gigabit Ethernet Ports(4-PoE), 1-RS232, 1-RS485, 2-DI, 3-DO, 3- ADC, 1-SD, 2-Power Output, GPS, WIFI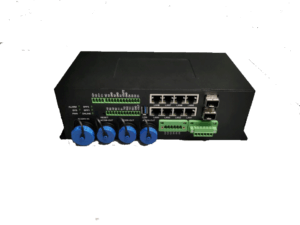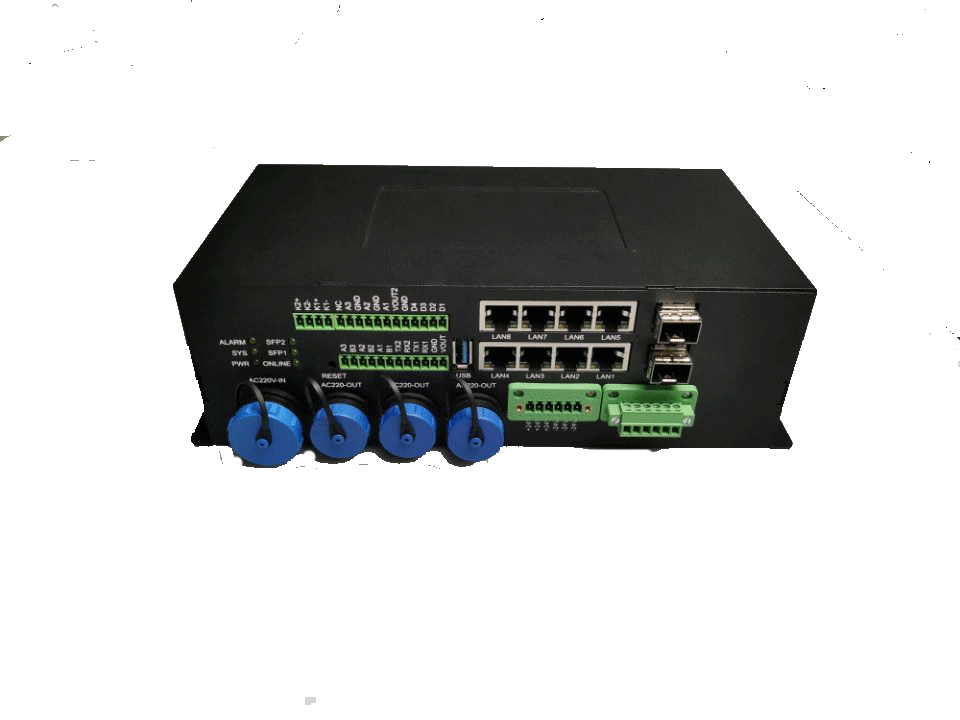 TG464
5G SFP Gigabit IoT Gateway
5G/4G+Fiber cable redundancy, Dual SIM

2-SFP, 8-Gigabit Ethernet ports(4-PoE), RS232, RS485, DI, DO, ADC, Power Output GPS, WIFI
Bivocom Smart Pole IoT Platform
1. Modular design


2. Device monitor


3. Device management


4. Scalable and customizable