Today, digital signages can be found in every corner of our city, such as, hotels, hospitals, airports, shopping centers, supermarkets, bus stations, restaurants, universities, stadiums, etc., and they are used for informational and advertising proposal to targeted audiences, to provide wayfinding, exhibitions, marketing and outdoor advertising.
What Is Digital Signage?
Wikipedia gives its definition as below: Digital signage is a sub-segment of electronic signage. Digital displays use technologies such as LCD, LED, projection and e-paper to display digital images, video, web pages, weather data, restaurant menus, or text.
5G/4G LTE Wireless Digital Signage Solution
The traditional way of providing internet access for updating content for digital signage solution is to use landline, while this makes challenges for media operators and advertiser to quickly expand their deployment, because it costs them money and time to get landline cable, and not easy and convenient to manage and monitor the status of massive digital signage deployed national wide or globally. Thanks to the fast development of 4G LTE technology, things have been changed, using the 5G/4G wireless network to transfer the content remotely has become the mainstream technology of connectivity.
Advantages of Bivocom Industrial Cellular Router
Although USB modems and home use routers are still used as a wireless internet access, however, Bivocom industrial cellular router have more advantages as below.
Reliable and robust connectivity
Openwrt based Linux OS allows for secondary development
With industrial IO like relay output to hard restart the front digital signage system remotely
Device management platform for monitoring the status of routers
VPN and Radius WIFI provides secure and private tunnel and maintenance
From below diagram, you'll learn why using industrial cellular router over USB modems or consumer routers are important, as without a reliable and stable connectivity between your digital display and remote content platform, you couldn't update and contents timely, which will deliver poor service to companies who pay for the advertisement.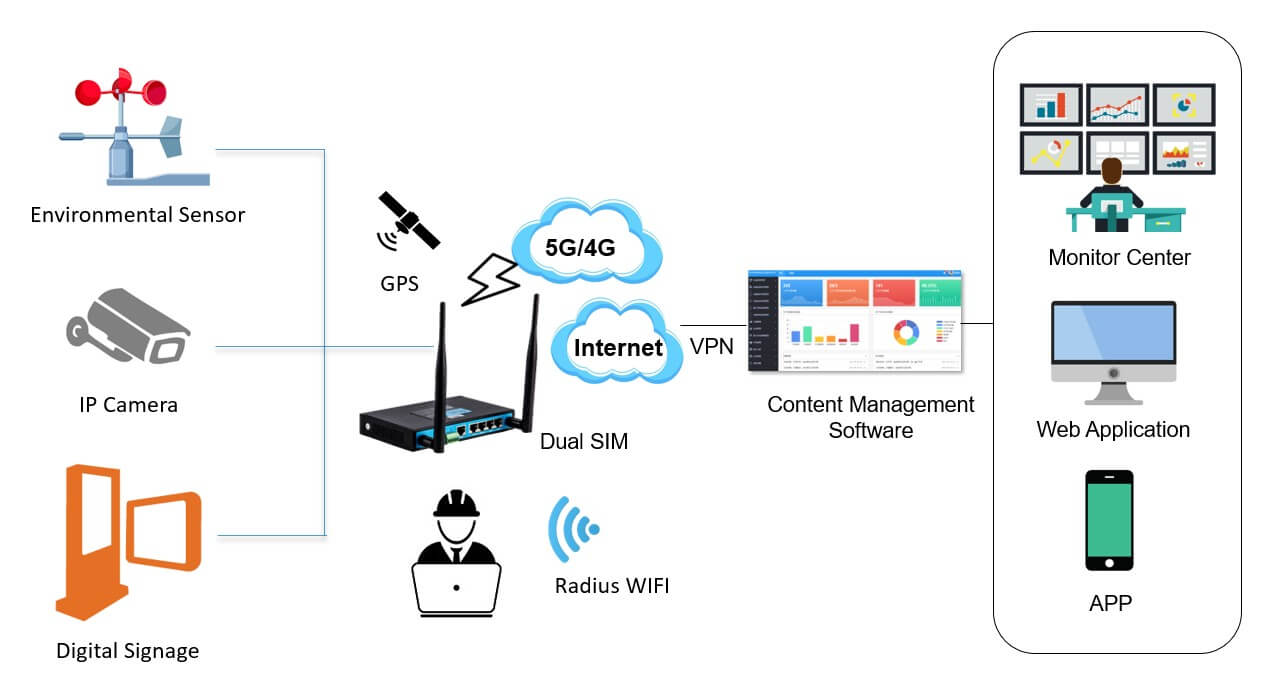 Success Cases
Today, we're going to share with you 4 typical applications of digital signage that using Bivocom 4G LTE IoT routers as a main connectivity between remote site and server for content update.
1. Outdoor LED Display Advertisement Roadside
A UK solution provider of digital signage is looking for embedded industrial 4G cellular router to build the PCB board of router to their control box, and Thanks to Bivocom fast and flexible customized R&D service, we quickly design a customized embedded 4G LTE IoT router board which is a great fit to customer's control box.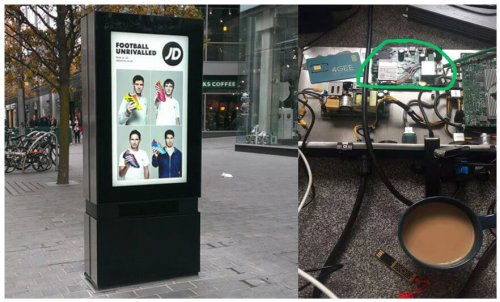 2. LED Digital Road Sign
A system integrator of digital road sign is looking for an industrial cellular router that comes with
Dual SIM for failover with different operators
GPS for location positioning
Radius WIFI for secure maintenance
Bivocom industrial 4G cellular router TR341 is a great fit for customer, which also comes with RS485, RS232 for weather status sensor to display the weather condition.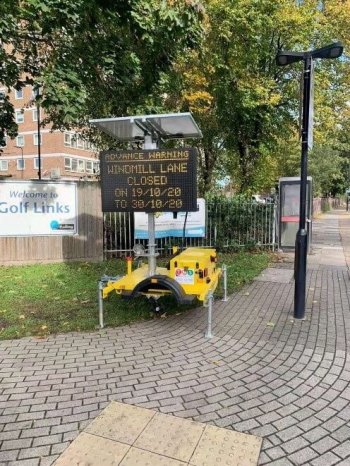 3. LCD Advertisement Display for Toilet of hotel
A system integrator in Asia is specializing on providing LCD display advertisement solution for toilet for hotel, shopping center, and they have headache of using home use router, because it couldn't provide reliable and robust connectivity, and they couldn't do remote monitor and manage of their routers, so Bivocom recommends TR341 that comes with dual sim and WIFI.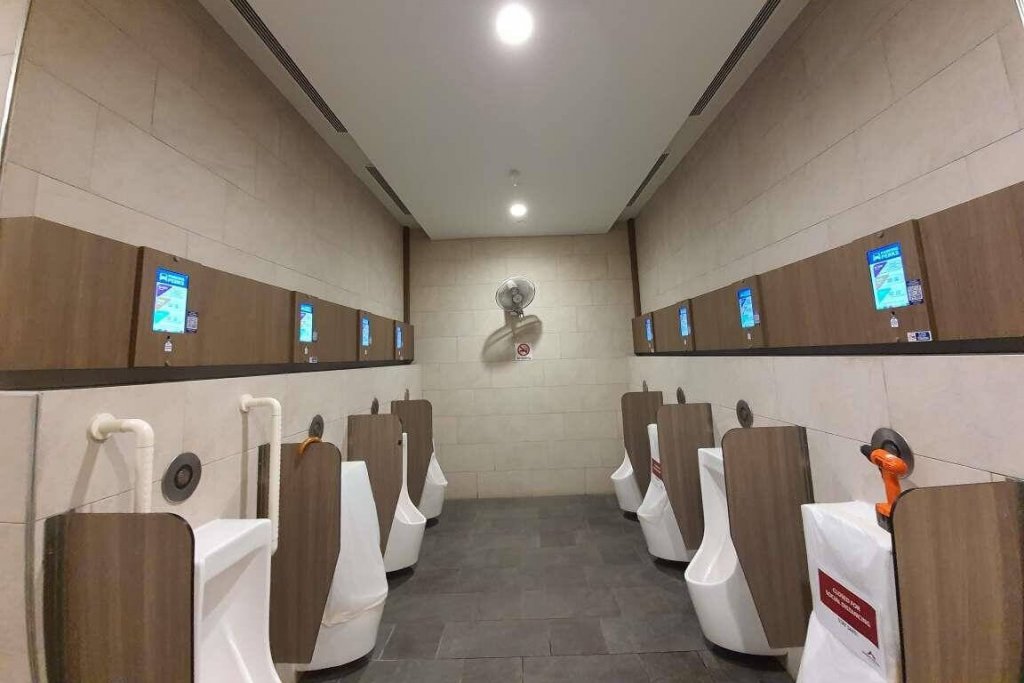 4. Outdoor LED Display for Smart Pole
A solution provider of smart pole in China is looking for industrial grade IoT gateway that comes with digital input, analog input, RS232, RS485, Ethernet ports, relay output for their smart pole project for a park. Bivocom recommends the industrial edge gateway TG452, which has the interfaces customer requires, besides, its 1GB flash and ARM based CPU, with protocols like Modbus RTU/TCP, MQTT, JSON, allows customer to collect, process, analysis at the edge and store the data too, which save bandwidth for remote server.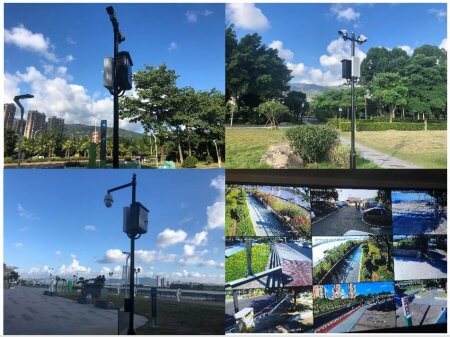 If you haven't found the right 5G/4G wireless routers for your application, please contact Bivocom experts.
Links: