Background
Currently, with the development of the city, the discharge of rain and sewage in the city is increasing year by year and has exceeded the drainage capacity of the originally designed pipe network. And the construction capacity of the pipe network is seriously insufficient. Furthermore, there are a series of problems, such as blind construction of pipe network, aging of underground pipe network, hard maintenance, etc., which cause frequent occurrence of city waterlogging and black odorous water. Therefore, Bivocom makes full use of big data, cloud computing, edge computing, IoT, mobile communication, etc. to independently develop intelligent drainage solutions. This solution monitors and manages drainage system of city and provides accurate, real-time information of pipe network for relevant enterprises. And It can help the improvement of quality of water environment in city and guarantee people's normal life.
Solution Aims
Drainage and Waterlogging Prevention
Early warning of different situations like standing water, water seepage, and ground collapse in real-time, avoiding the occurrence of city waterlogging.
Model Support
Scientific and efficient modeling of drainage pipe network;
Water Monitoring
Real-time supervision of water environment and analysis of pollution sources to ensure the quality of urban water environment.
Smart Drainage
To build an intelligent drainage system, comprehensively manage the operation status of the drainage system, the construction of drainage assets, and the operation of drainage assets.
System Solution
Bivocom intelligent drainage system consists of sensing layer, data collection and analysis layer, and application layer and is equipped with security guarantee, operation and maintenance management, and decision analysis. By connecting the telemetry terminal with a water meter, flow meter, and rainfall sensor, etc., this solution can monitor urban drainage in real time. What's more, it supports transmitting data to cloud management platform over cellular network 5G/4G LTE.
This platform adopts the visualized management mode to grasp the operation status of the pipe network in real time. And it provides effective data support for the operation scheduling, maintenance management and fast response of the drainage pipe network. Therefore, this system can realize the above-ground integration of urban drainage management, the refinement of grid management, the informatization of file management, the standardization of maintenance and supervision, and the intellectualization of supervision means.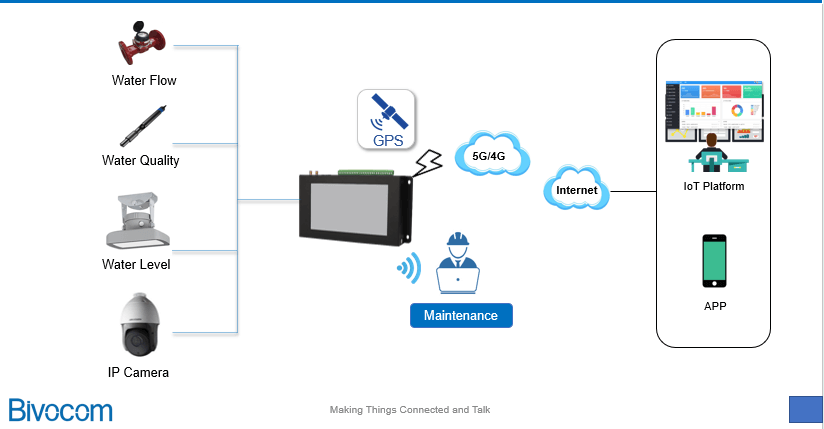 Solution Functions
Real-time Monitoring
It supports real-time monitoring of urban pipe network, pumping station, sewage treatment plant and other drainage facilities resources, combined with the balance principle of water, water quality, etc., effectively analyzing the monitoring node's pipe network water, water quality and problems of seepage and leakage.
Remote Controlling
There are many factors, including the power supply system parameters of the pump station, discharge flow, gas, process equipment, temperature and humidity, as well as the liquid level data of the inlet pool, grid pool, pump pool, etc. According to the above, the management personnel can remotely control the pump, inlet and outlet gate, deodorization equipment according to the requirements.
Abnormal Warning
Multi-dimensional visual display of urban water quality, liquid level, flow, gas and other data, once system founds abnormal data, which can realize overflow alarm. At the same time, it can make statistical analysis of river section data, drainage information, sewage trend data, etc., to alarm and locate pipeline blockage, rain and pollution confluence, low-lying liquid level and waterlogging.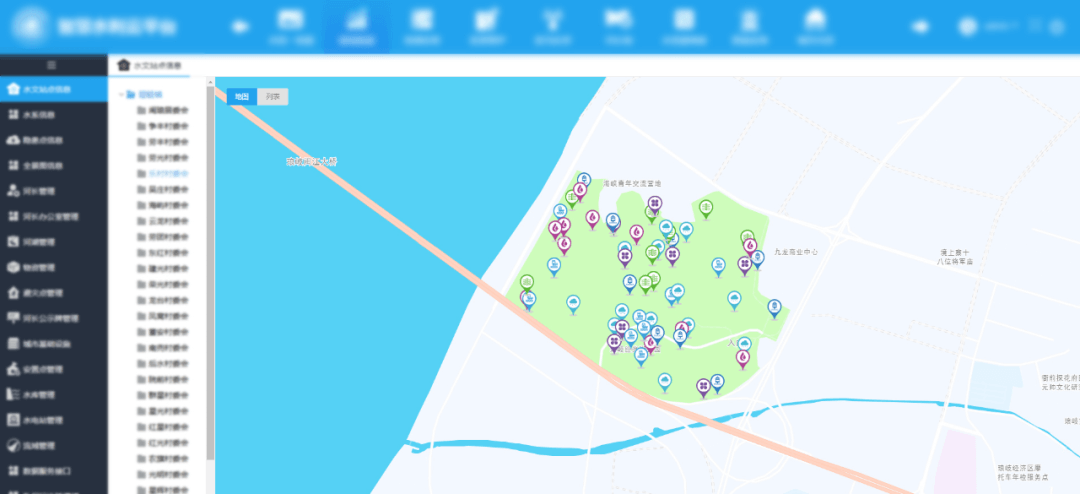 Emergency Management
Coordinating the management of personnel and materials, and constructing the three-stage scheduling management mode of "pre-warning, in-process scheduling and post-analysis".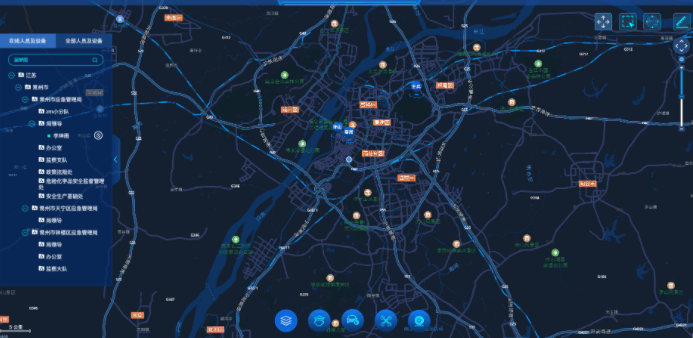 Solution Benefits
improving the refinement and intelligence of urban drainage operations and management, as well as the ability to command, dispatch and respond to emergencies.
Early warning of water pollution, reducing the risk of waterlogging in city, and protecting the property and life safety of urban people.
Improving the intelligent level of urban infrastructure, accelerating the pace of smart urban development, and adding vitality to the city.