Bivocom has helped a leading one-stop solution provider of smart parking management system in China, to deliver a camera enforcement on-street smart parking management solution by using its industrial 5G/4G IoT router TR341, and bring the high return on investment rate to parking operators.
Unlike the traditional car parking solution, the supplier uses an all-in-one intelligent camera that is integrated with technology of license plate recognition (LPR), parking bay space detection, image capture, which has helped the car parking operators to save cost of digging hole to install the sensors on parking bay and pay station meter. Besides, it accepts types of digital ticketless payment methods: Mobile APP or scan the QR code to pay, delivers a convenient ticketless car parking experience to users.
There are 2 types of all-in-one camera solutions for different applications.
High camera pole for detecting and managing 8 parking bay spaces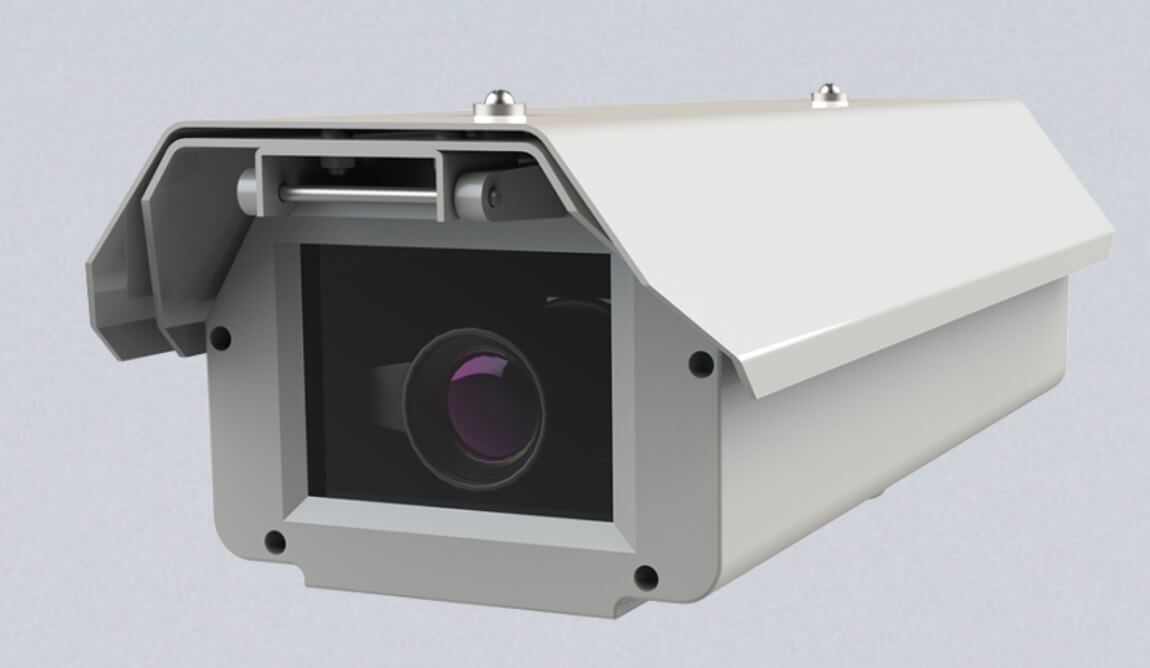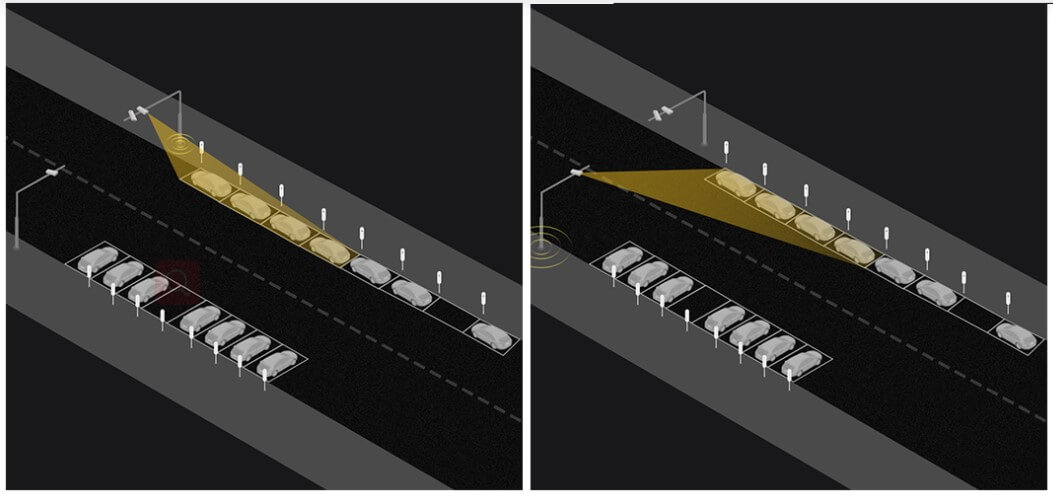 Individual camera pole for detecting and managing 1 parking bay space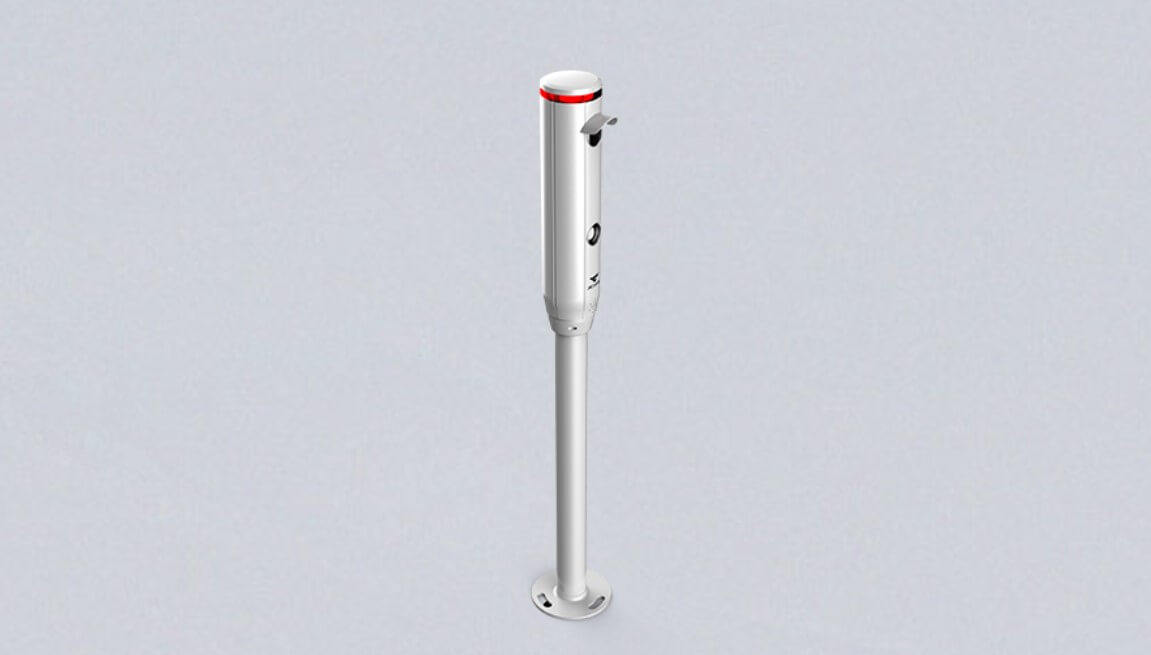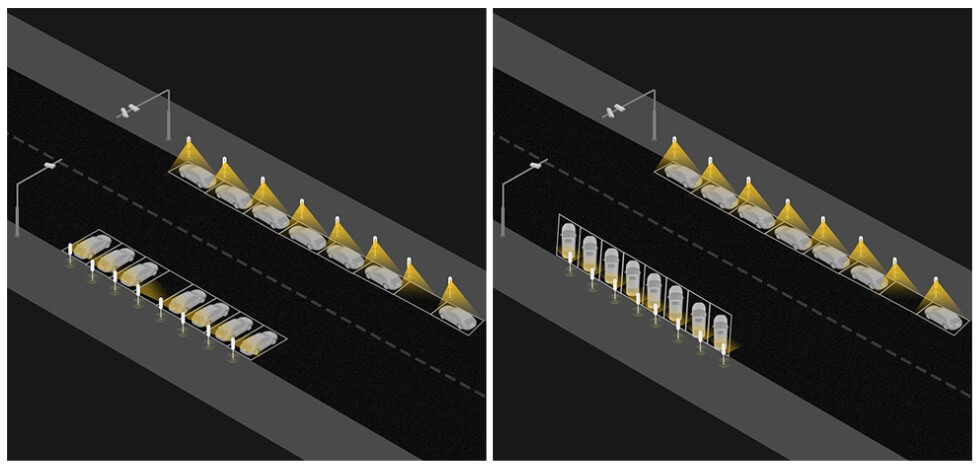 System Diagram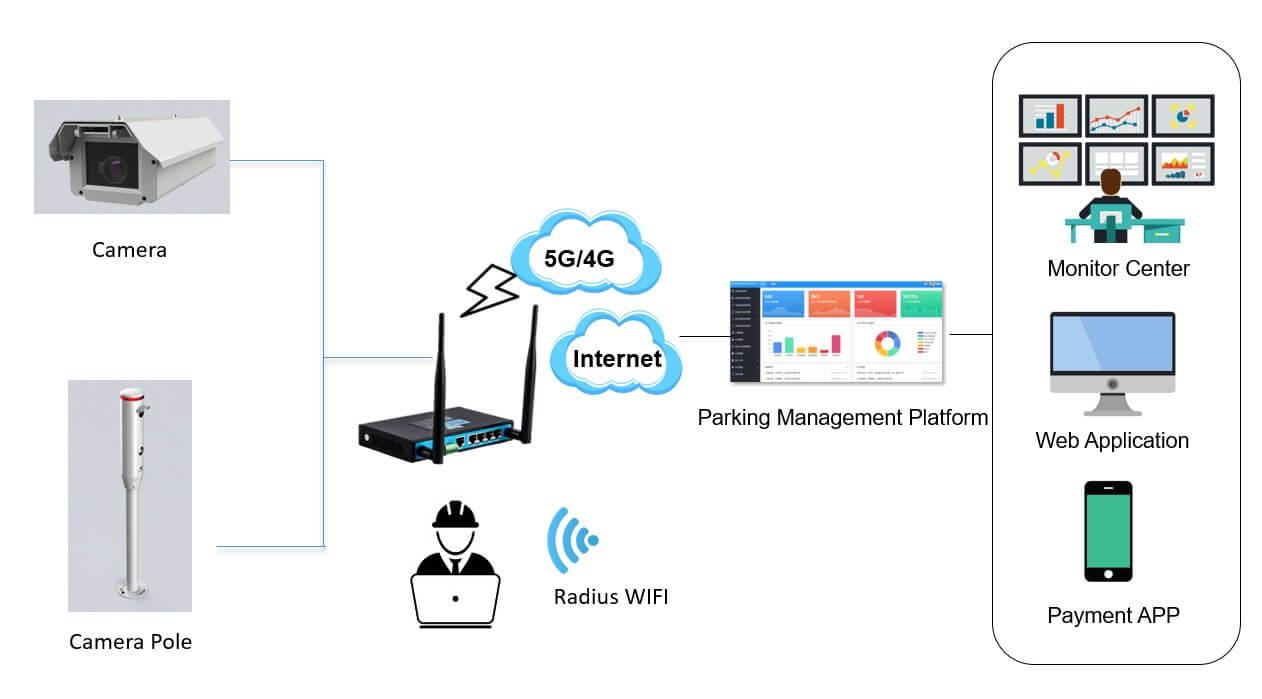 When a vehicle has parked in a specific parking bay, the camera will capture an image of vehicle, and its license plate number too, and all these info will be stored in a local controller which is connected with an industrial 5G/4G IoT Router, meanwhiles, it will transfer the data to remote parking management platform as well. If the vehicle's license plate number is registered in car parking operator's parking APP, users can pay via the parking mobile APP, while if it is not registered in the APP, driver can scan a QR code on the car parking bay to enter into the APP to park and pay to go.
Onsite Installation
Related link:
Monaco Parkings Selected Bivocom IoT Router for Its Parking Solutions
Image resouces: https://www.pexels.com/zh-cn/photo/753876/