Bivocom TG452 provides customized firmware of Node-RED for IoT developers and designers, this quick guide tells you how to quickly enable Node-RED of TG452 in just 3 steps.
Note: Node-RED is only available on customized firmware of TG452, if you need it, please tell Bivocom sales rep. before you order it.
Check IP of Gateway TG452
For the default gateway, you have to open "cmd", then execute "ipconfig" command to query ip.
you can also define your gateway address at LAN setting. in my case the TG452 gateway is 192.168.1.1.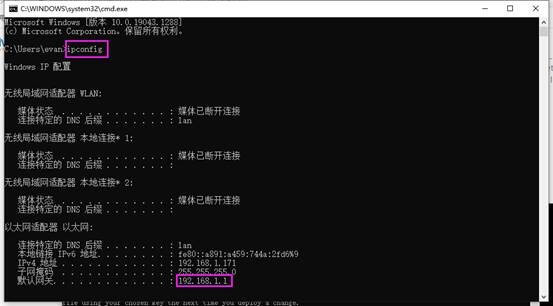 Telnet TG452 to run Node-RED
For the Node-RED, you have to telnet to the CLI of TG452 (telnet 192.168.1.1), and then execute "node-RED" command to run it, then you will have 192.168.1.1:1880 Node-RED portal.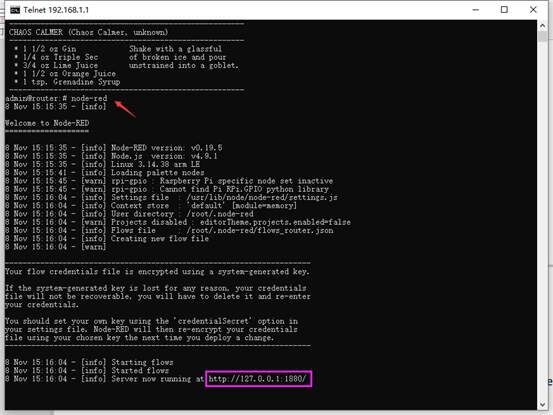 Login the Node-RED portal and experience it
Then you can login 192.168.1.1:1880 as below. Then you can start to experience the Node-RED programming environment to see how flexible it is for your IoT applications.