LTE Cat M1 is a new low-power wide area (LPWA, low-power wide area) cellular technology specifically designed for Internet of Things (IoT) and machine-to-machine (M2M) communications. It has been developed for low to medium data rate applications supporting upload/download data rates below 1 Mbps, and can be used in half-duplex or full-duplex mode.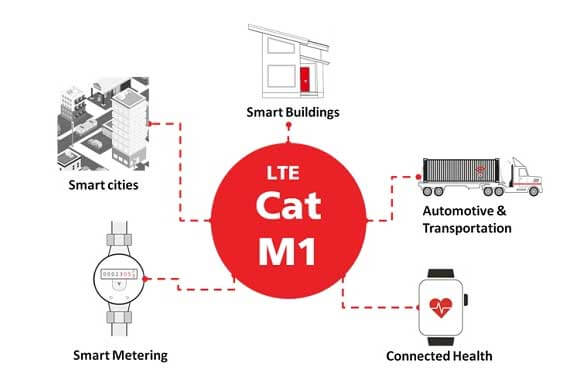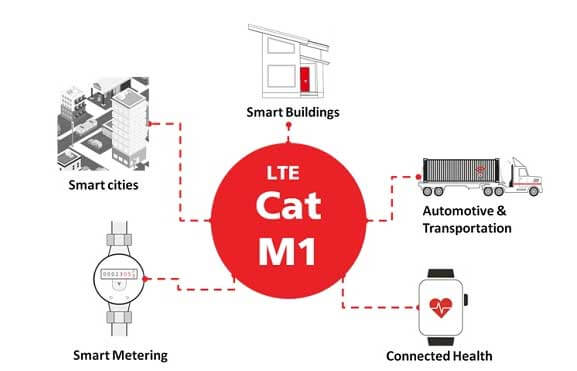 LTE CAT M1 uses the existing LTE network to operate, but unlike NB-IoT (which uses unused spectrum or spectrum located in the guard band to operate) is that LTE CAT M1 operates in the same LTE as used in cellular applications Work within the frequency band. One of its advantages is that it has the ability to switch from one cell site to another, which makes it possible to use the technology in mobile applications; while NB-IoT does not allow mobile switching from one cell site to another cell site , So it can only be used for fixed applications, that is, applications limited to the area covered by a single cell site.
Since LTE Cat M1 technology can coexist with 2G, 3G and 4G mobile networks, it has all the advantages of mobile network security and privacy features, such as supporting user identity confidentiality, entity authentication, confidentiality, data integrity, and mobile devices Identification function, etc.
The latest LTE CAT M1 specification was approved in the 13th version of the 3GPP specification (LTE-Advanced Pro) in June 2016. According to the definition of Release 13, the technical specifications of LTE CAT M1 are as follows:
Deployment: LTE frequency band in-band
Downlink (downlink) peak data rate: 1 Mbps
Uplink (uplink) peak data rate: 1 Mbps
Delay time: 10-15 ms
Technical bandwidth: 1.08MHz
Duplex technology: full duplex or half duplex
Transmit power level: 20/23 dBm
3GPP LPWAN standards