This quick guide tells you how to quickly set up SNMP on Bivocom Gateways and Routers. However, before we get started, if you're new to SNMP, this article may help to understand
What is SNMP?
How SNMP work?
1.     What you need?
1.1 Bivocom Gateway/Router
A Bivocom gateway TG451 with customized firmware of SNMP feature.
https://www.bivocom.com/products/iot-gateways/industrial-gateway-tg451
Note: if your TG451 doesn't support SNMP, please contact Bivocom to get the customized firmware at [email protected], [email protected].
1.2  SNMP Client APP
You can use a third party SNMP app, such as, MG-SOFT MIB Browser
https://www.mg-soft.si/mgMibBrowserPE.html
1.3  Test environment
The SNMP MG-SOFT MIB Browser was installed in the same LAN of TG451, not a cloud server.
2. Get Started
2.1 Configure parameters on TG451
Go to "Adavnced" and click "SNMP" in dropdown menu of TG451 to configure the parameters.
The default LAN IP and port of TG451 for this example is 192.168.1.1 and port 161.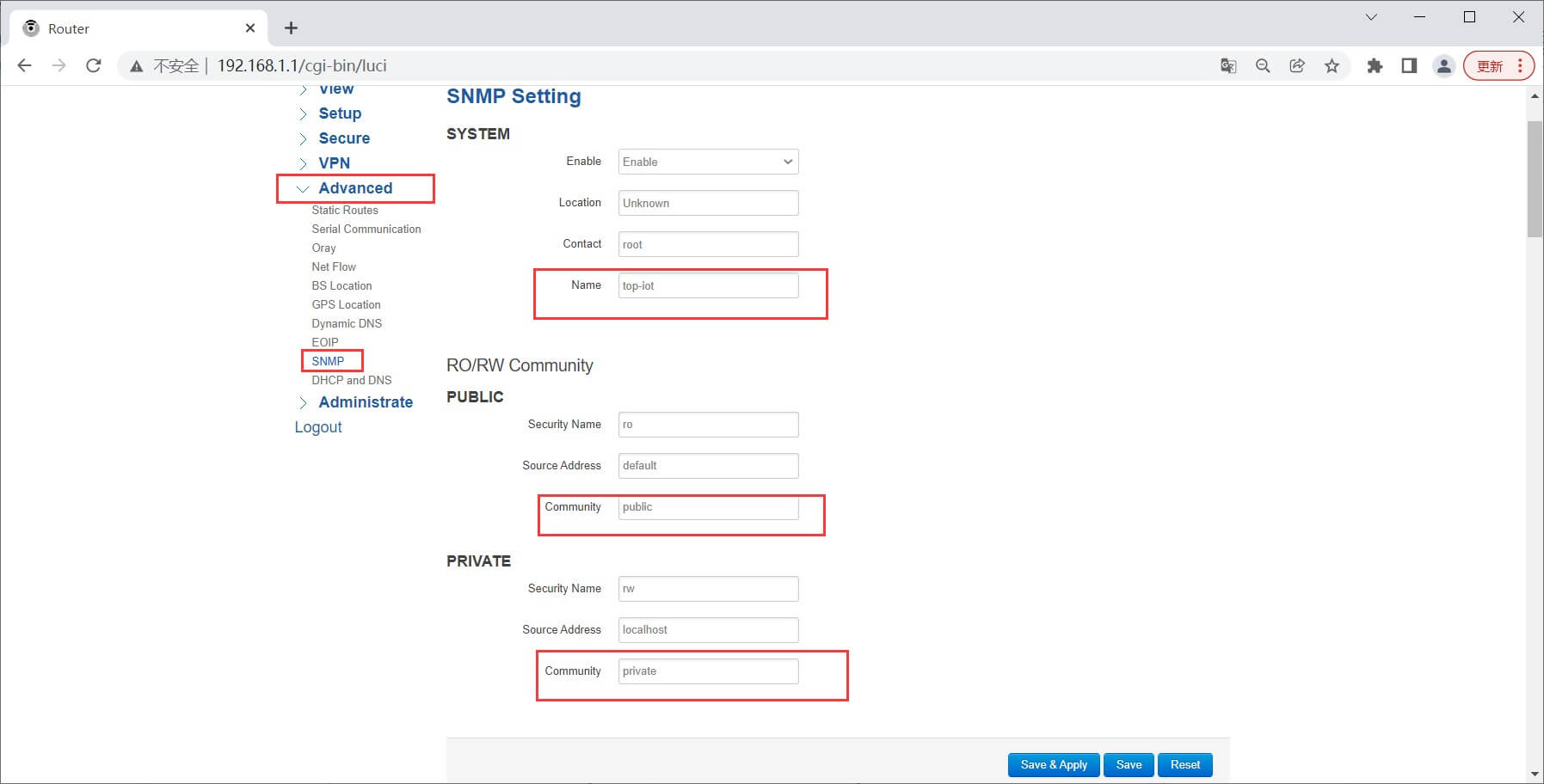 2.2 Test Record
Enter the IP segment range you want to query. After clicking the following buttons, all SNMP devices that can communicate in this IP range will appear in the result list.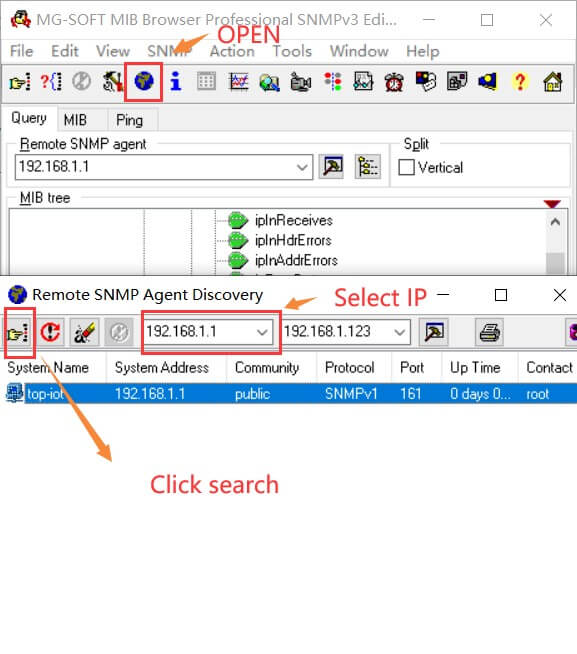 Compare parameters between SNMP APP and Web UI of Bivocom TG451, you'll find the parameters you configured on TG451 displayed on SNMP APP, which means the connection is successful.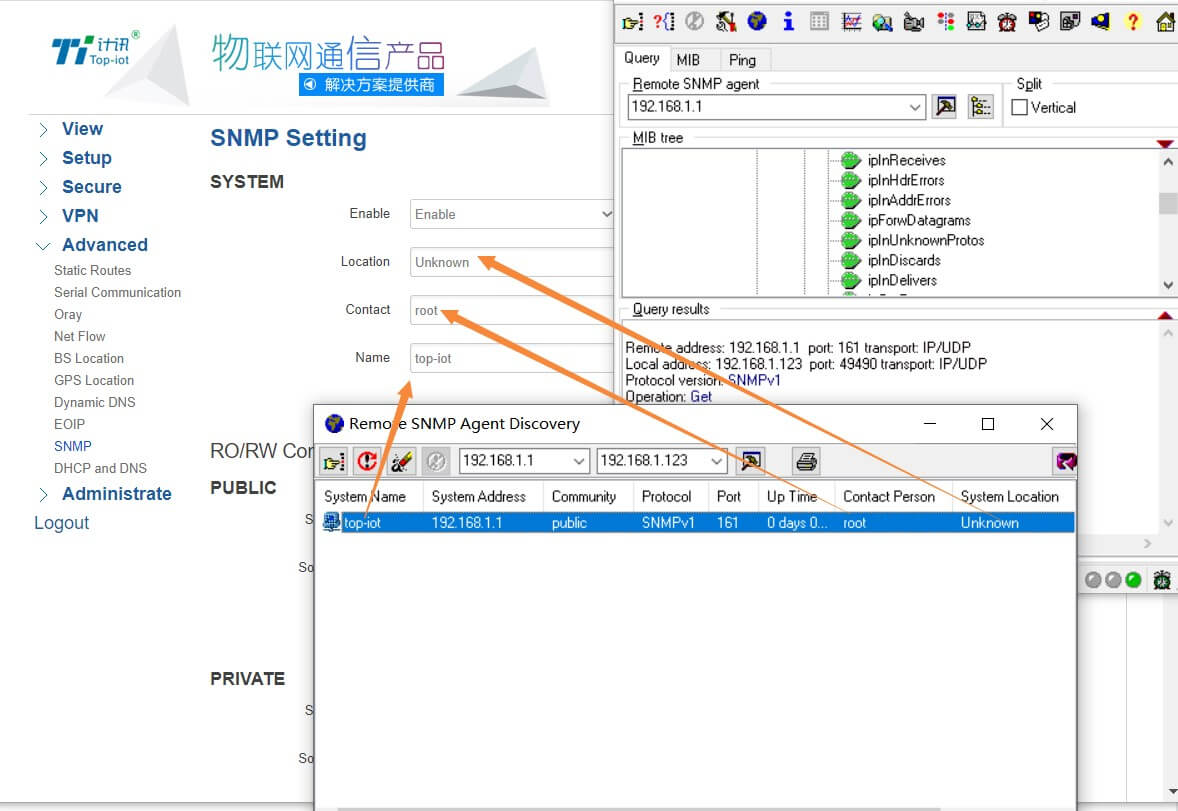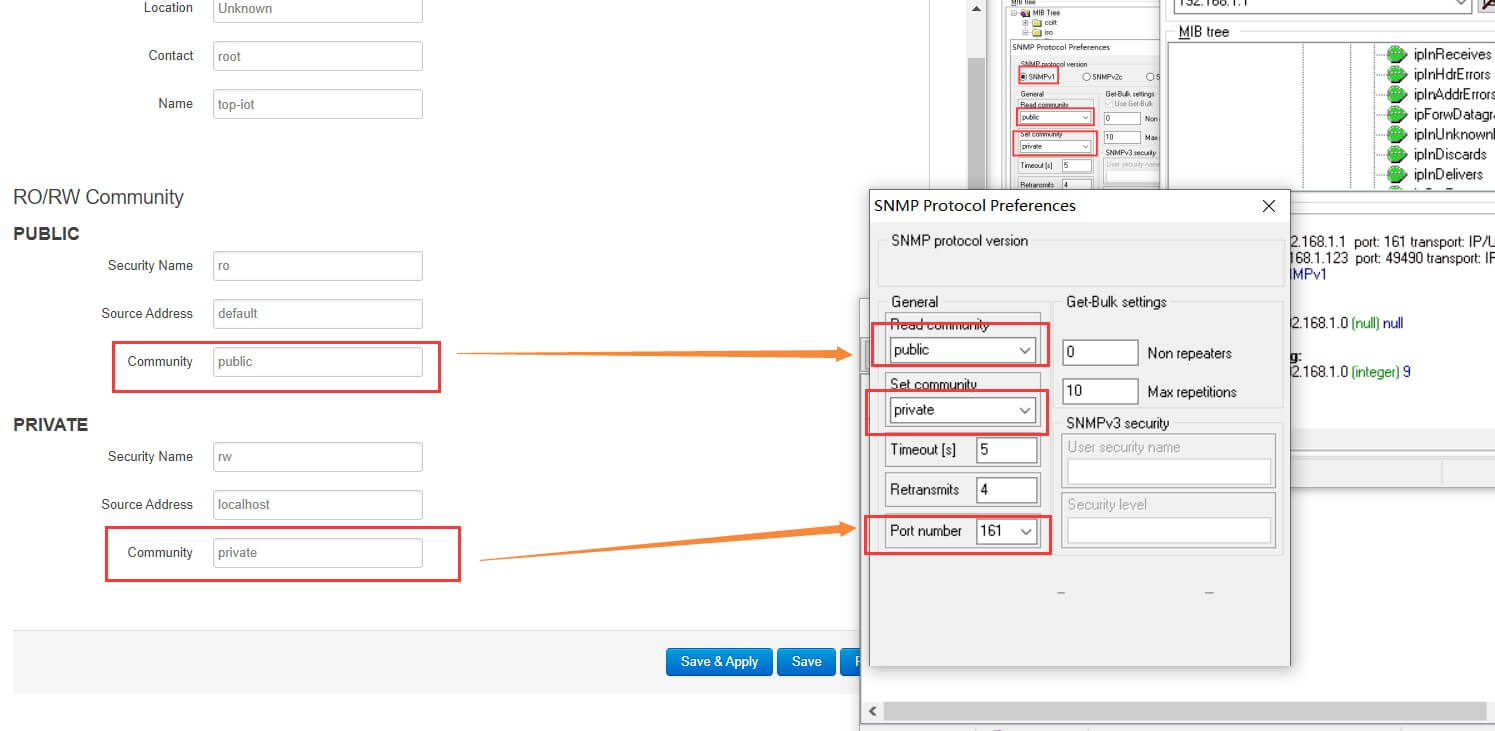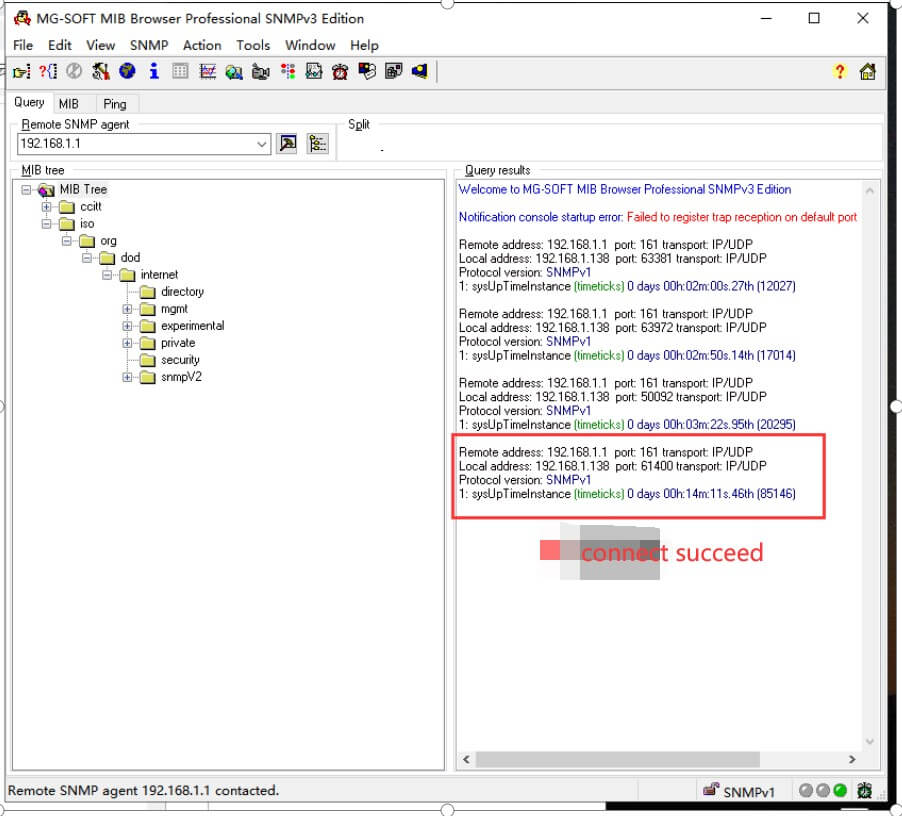 Go to MIB tree to find the IP of TG451.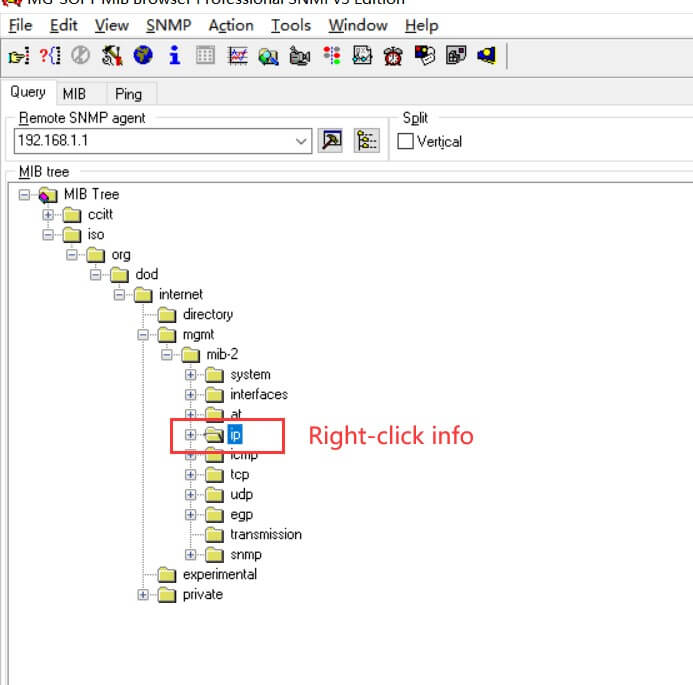 Check the device network parameters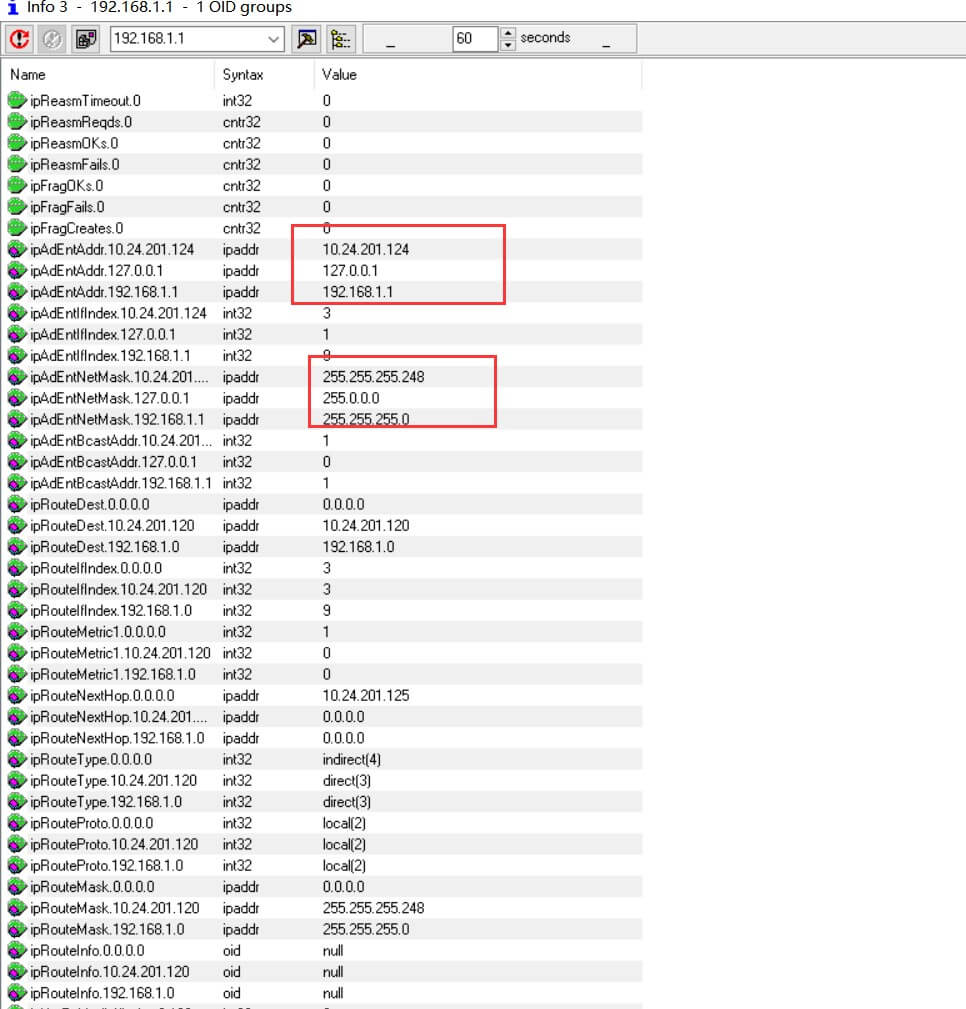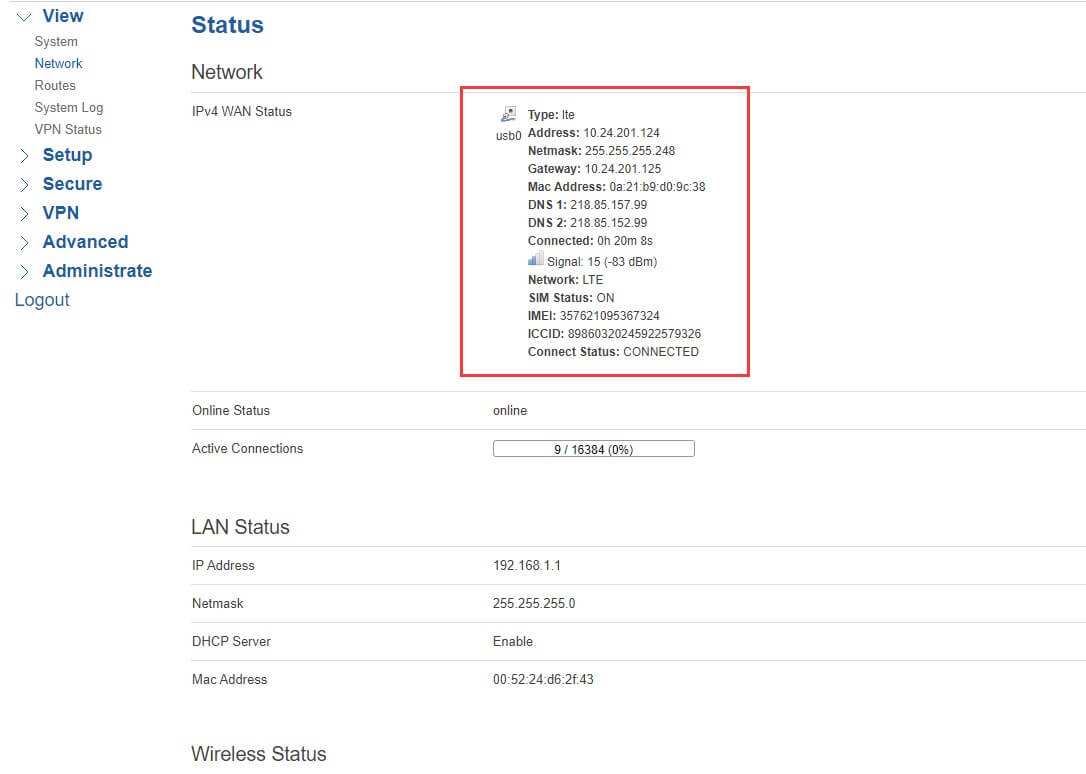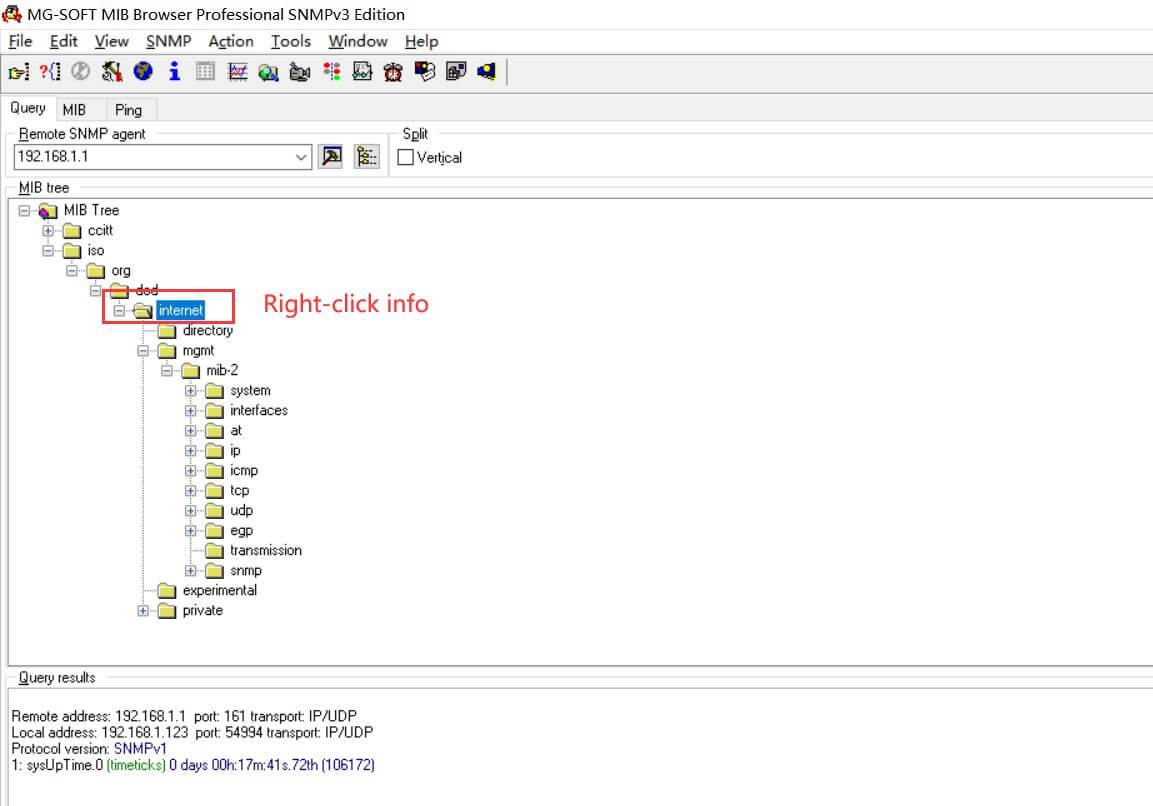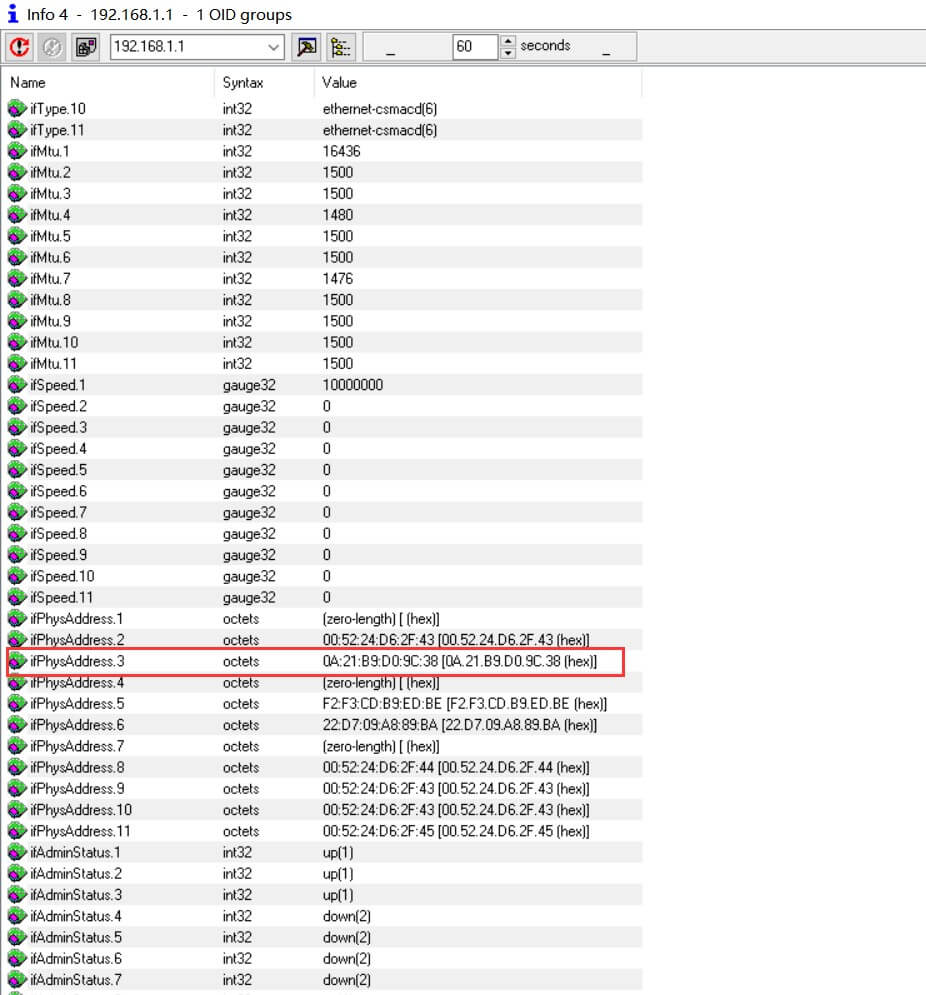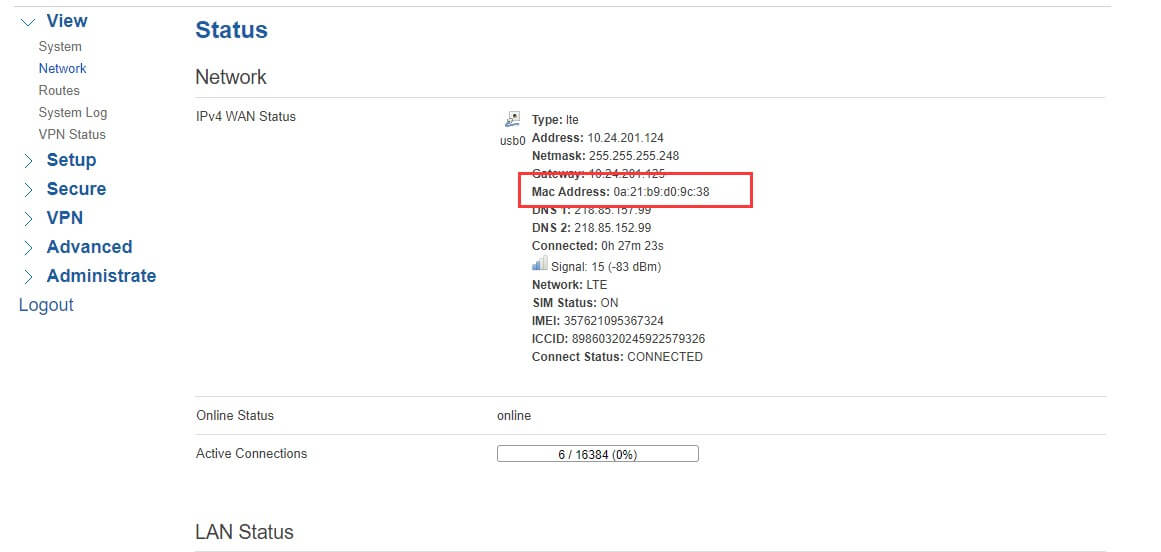 If the TG451 is offline, you can only get the local LAN port IP