Public Transportation System Solution 
To improve the intelligent management level of public transportation and ensure the safety of bus operators and passengers, Bivocom has launched the IoT 5G Bus One-Stop Solution.
Through the construction of sensing layer, transmission layer, equipment layer, and application layer, the solution utilizes the Bivocom 5G industrial router TG463, as well as high-definition cameras, driver operation screens, temperature measurement devices, fully integrated POS systems, passenger flow counters, anti-drunk driving monitoring devices, GPS positioning, driving trajectories, one-click alarms, vehicle condition monitoring, and multiple devices for linkage. In this way, this solution can monitor in real-time road conditions, the driver's cabin, bus compartments, bus components, bus driving trajectories, and the location of the starting station.
It comprehensively realizes data collection through 5G/4G, WAN, LAN, WIFI, etc., and uploads reports, charts, maps, and trajectories to cloud servers for data storage and analysis. After a series of data processing procedures, this solution will synchronize data to multiple management departments using APIs, and intermediate databases to achieve data sharing and collaborative management.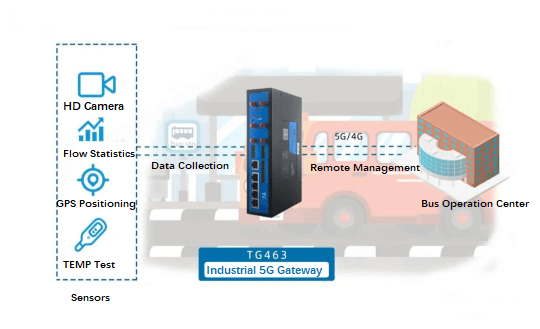 In addition, once abnormalities such as bus deviation, vehicle malfunctions, or threats to the safety of passengers and drivers are detected, the Bivocom 5G industrial router TG463 can activate a one-click alarm function, sending warning signals to the management platform and notifying relevant personnel to respond quickly, accurately dispatching emergency plans.
Public Transportation Solution Value 
It provides comprehensive information services by offering one-stop solutions such as road condition information, 5G wireless network, driving trajectory, video surveillance, video inspection, vehicle management, passenger flow statistics, remote monitoring, driver behavior monitoring, and full payment for public transit. This aims to enhance the efficiency of public transportation.
With high bandwidth, low latency, fast deployment, and flexible application advantages, 5G provides high-speed and stable wireless networks for industrial routers like TG463 and various sensing devices.
Adopting an integrated design for vehicles, it has high integration and can realize refined, digitized, and intelligent management of buses, drivers and passengers, and route operations, improving the efficiency and service quality of public transportation.
Product Recommendation
Bivocom industrial router TG463 supports connecting with high-definition cameras, temperature sensors, GPS positioning, passenger flow counters, and anti-drunk driving monitoring devices. Additionally, the router's four 5G Gigabit Ethernet ports support long-distance, low-latency transmission of data related to bus operation, passenger and driver safety, etc.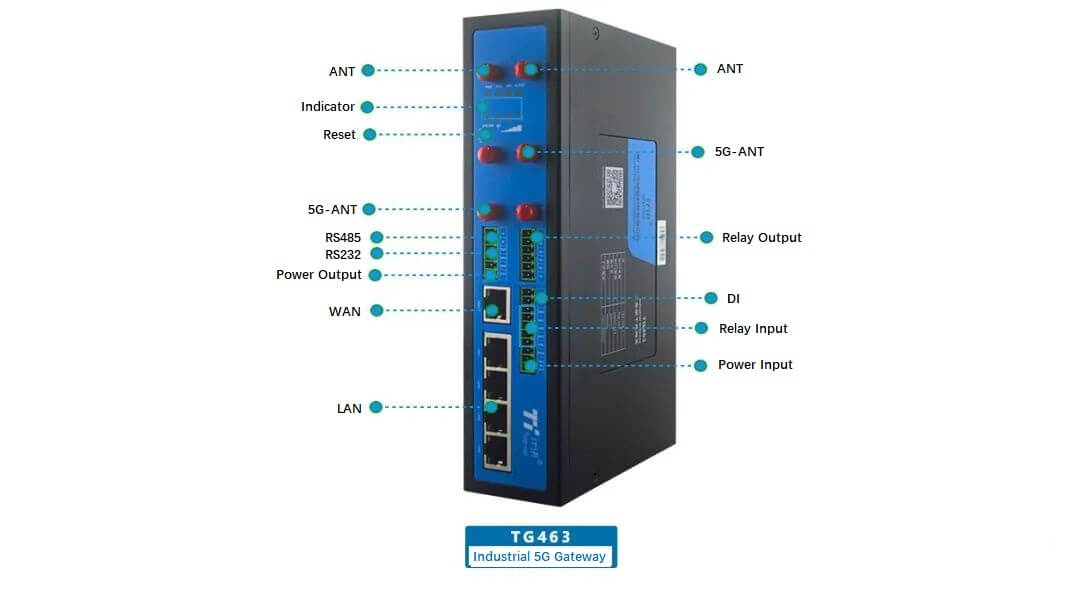 In terms of data processing, the 5G industrial router TG463 adopts a Linux system, which can accelerate the analysis and calculation of bus operation data, and provide data support for public transportation departments. What's more, TG463 deeply integrates big data, cloud computing, edge computing, etc., into public transportation vehicles, and through the high-speed 5G network, real-time uploading and issuing execution commands, to meet the safety requirements of bus operations.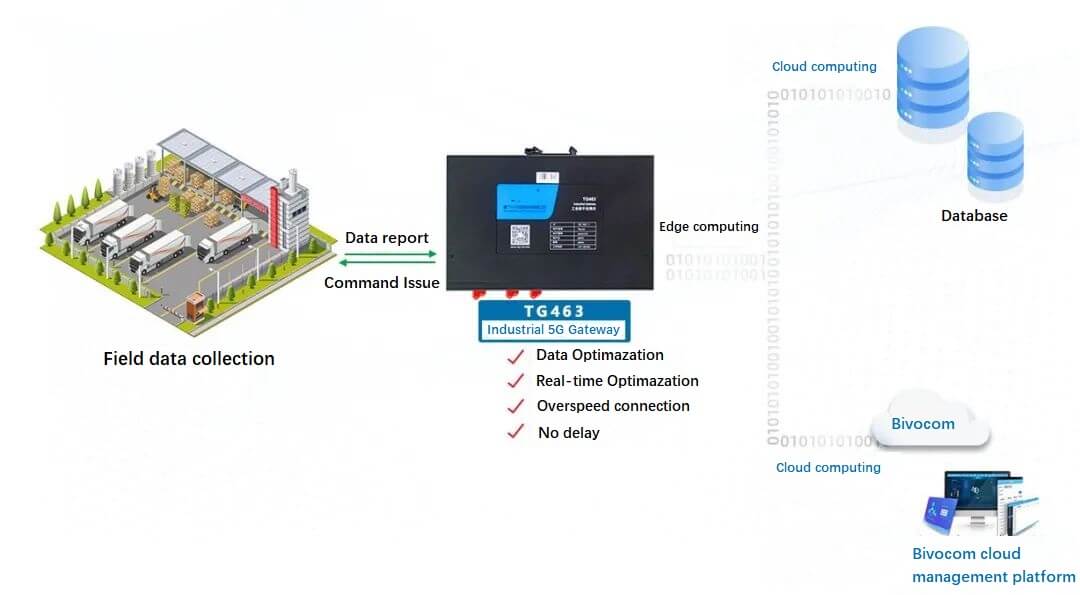 Product Features
5G industrial router TG463 is equipped with abilities such as earthquake resistance, waterproofing, dust-proofing, and high/low-temperature resistance. It can operate stably without the need for human monitoring in complex environments.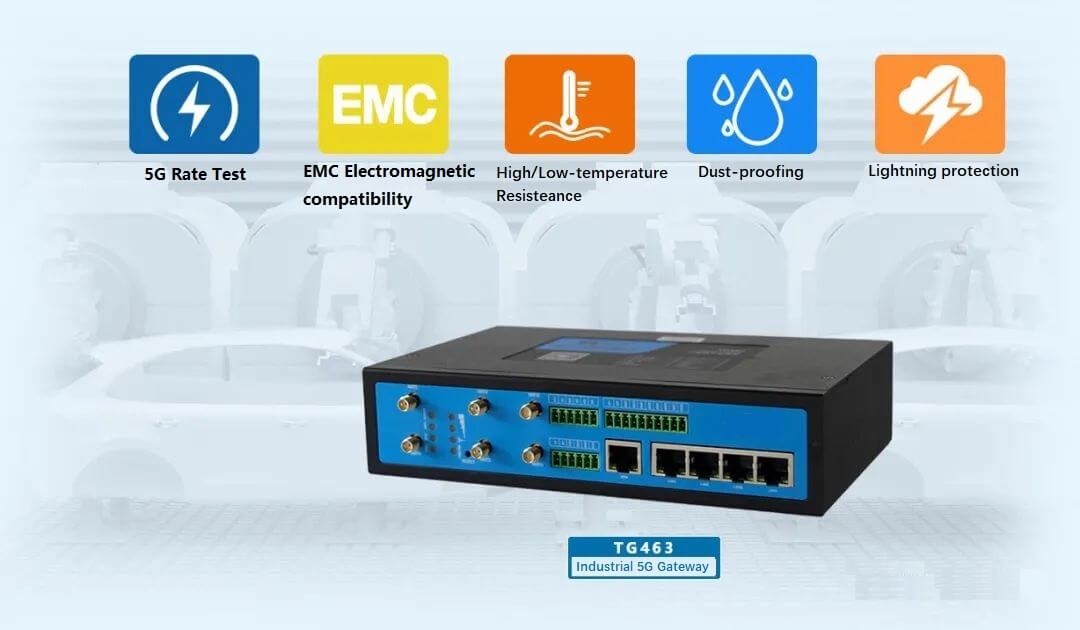 Having emergency response capabilities for public transportation emergencies, utilizing 5G information technology to transmit real-time management data of buses, further improving the level of intelligence.
With remote communication methods such as 5G, 4G, 3G, and WiFi, geographical limitations can be overcome to meet the remote communication needs in different environments, such as entertainment for passengers and connectivity for public transportation.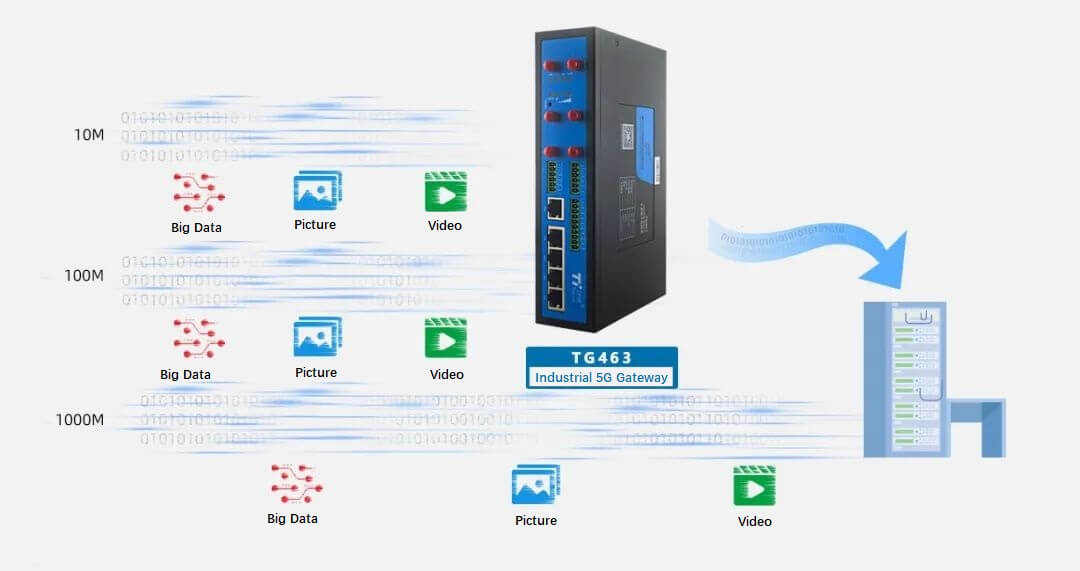 It can be combined with management platform for remote management, including bus log collection and alerting, device diagnosis and rebooting, software version upgrades, routine function on/off status, traffic statistics, one-click alerts, gateway traffic ranking, device flow ranking, flow threshold setting and alerting, report export, etc.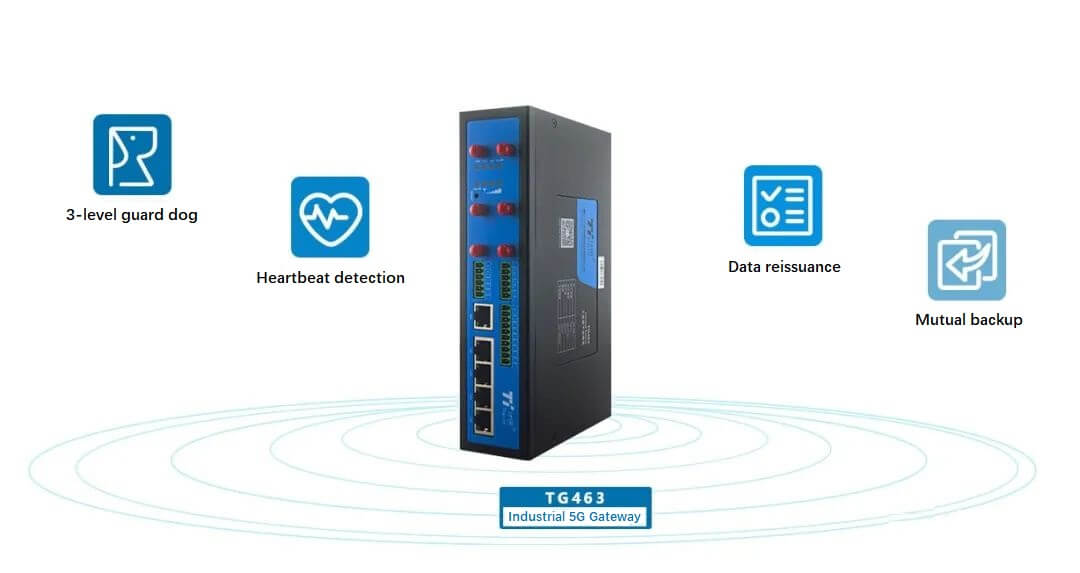 Custom interfaces and connectivity methods can be developed according to specific requirements.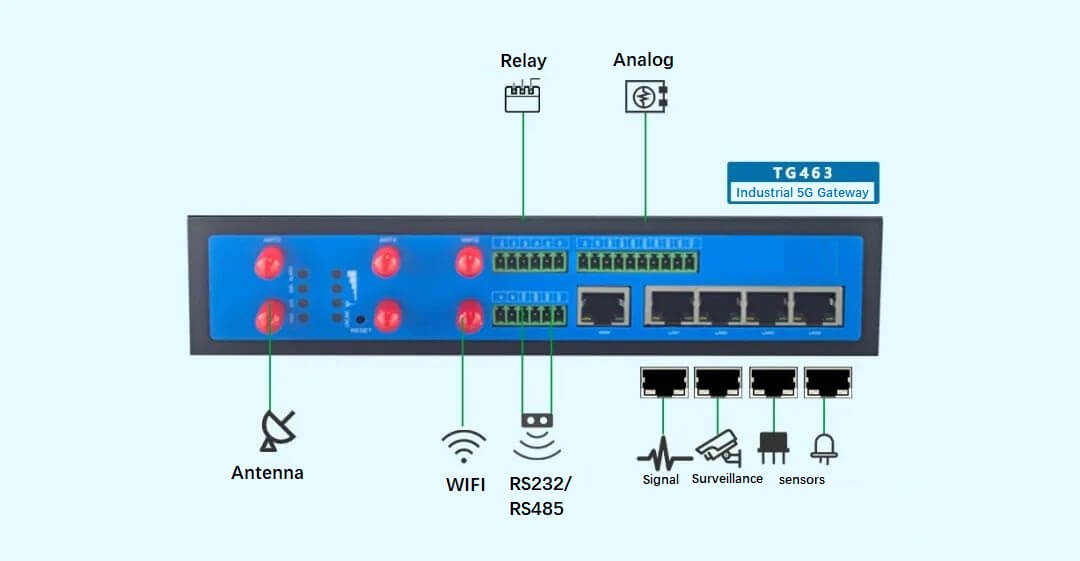 Relevant articles:
https://www.bivocom.com/blog/bivocom-4g-wifi-router-with-captive-portal-for-bus-wifi
https://www.bivocom.com/news/bivocom-has-launched-4g-solution-for-smart-bus