How to transfer the data from your field RTU to an IoT Router via RS232/RS485 transmission mode or MQTT mdoe?  This article may help you.
Example: Below are questions from a customer who wants to upgrade its field RTU data to cloud by using a 4G IoT router.
I have a question to ask for solution:
Client has one device on site which connect 4G pulling data from remote site A, client wants to send the data to another site, site B which we will install Bivocom TR321 at the site. At site B, client wants to connect TR321 with their RTU which is connecting with another modem using fiber optic. In order to transmit the level data from site A to TR321 at site B and connect with the main control network which is fiber optic.
Do you have any suggestion of how to do this?
Site B TR321 will connect with RTU via RS232 or RS485 using serial interface. From site A to site B, which protocol would you suggest? And how can we transmit the data to RTU of customer via TR321
Solutions:
There are 2 work mode on 4g IoT router TR321 via RS232/RS485 serial port to RTU
1. RS232/RS485 transparent transmission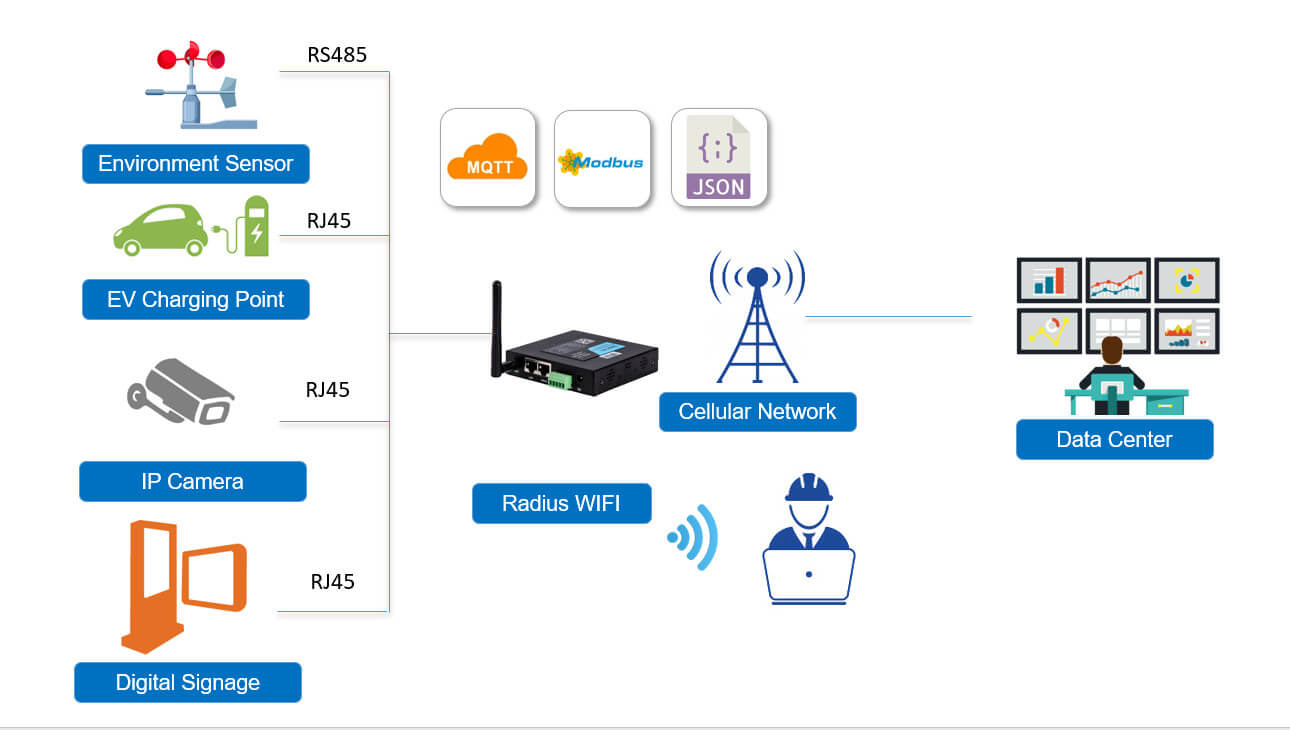 2. TR321/RS485 works as a master to collect data from RTU, and publish it to MQTT broker, then A site can subscrib.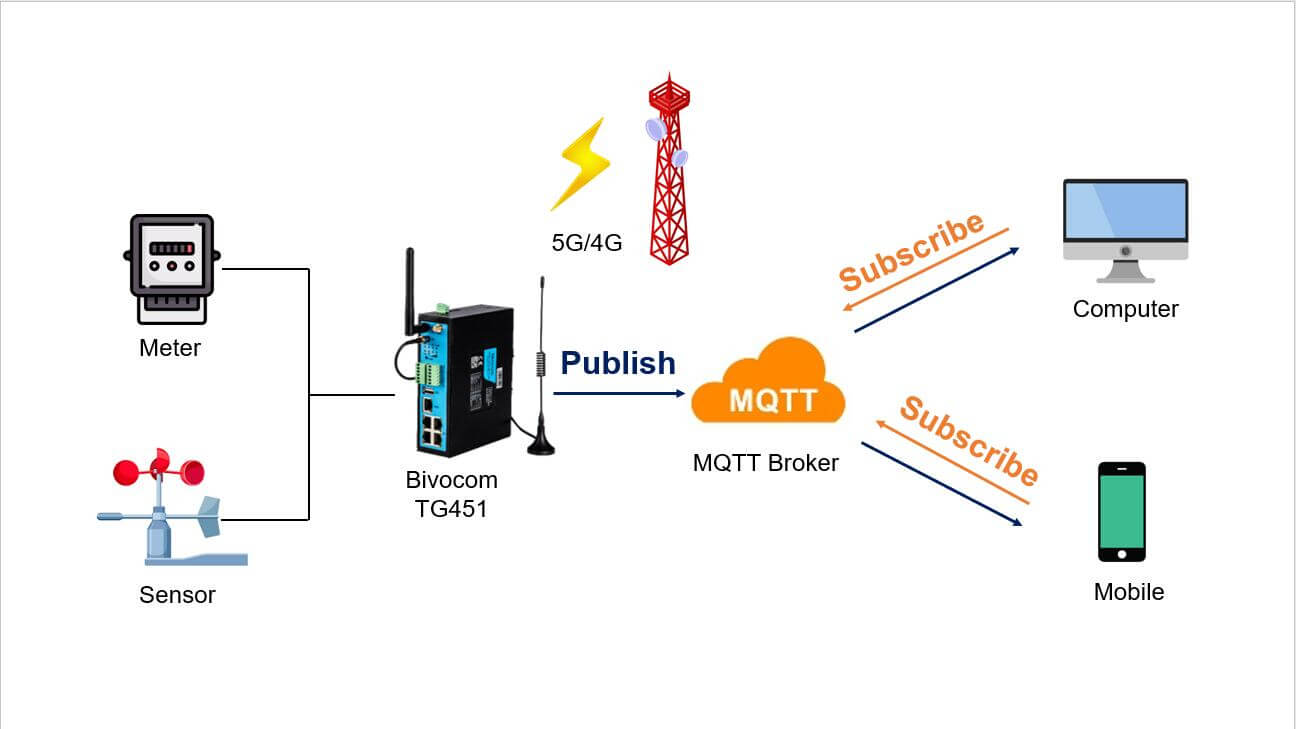 For more info, this article will guide you how to acheive your goal.
1. How to get data from serial port of IoT router?
2. How to set up MQTT on IoT router?