Xiamen, China, June 29, 2021, Bivocom, a leading wireless solution provider of IoT in China, has established strategic partnership with Fogwing, an industrial IoT platform of Factana, India, which provides comprehensive features of Device Management, Cloud Storage, Data Alerts and Intelligence to achieve end to end of Industrial IoT solution.
"Bivocom is trying to build an IoT ecosystem with global partners of IoT sensors and IoT platform, to benefit clients from different industries, such as industry 4.0, smart pole, smart grid, smart agriculture, smart traffic light control, etc. We're so glad to establish a strategic partnership with Fogwing of Factana, and we believe the interoperability of Bivocom cellular modems, IoT routers and IoT gateways with Fogwing's IoT platform will provide customers plug and play IoT solution", said by Ian Zeng, Global Sales Director of Bivocom.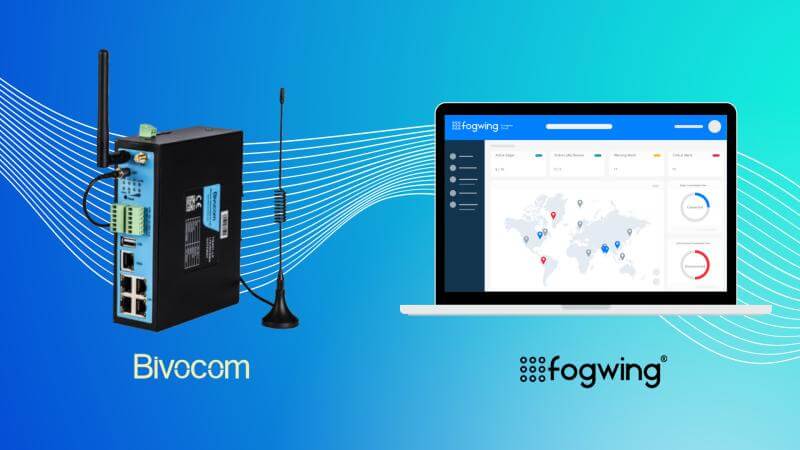 About Bivocom
Bivocom is a leading wireless IoT solution provider in China, providing high quality IoT end points, such as 5G/4G/3G/2G, LTE CAT M1/NB-IoT, LoRa modems, routers, gateways and RTUs. Besides, Bivocom also provide customization R&D support for IoT hardware partners, and turn-key IoT solution for diverse industries, such as, water, environment, gas, oil, transportation, agriculture. Bivocom now has more than 90-country partners and customers from APAC, EMEA, CALA and North America market.
About Factana
Factana is the Cognitive IoT Company with mission of helping Small and Medium Enterprises to achieve Industrial Automation by leveraging Industrial IoT and Intelligence technologies. Fogwing is our Industrial IoT Platform and Software Solutions available as SaaS offering to global industries. Fogwing is the product of Factana. The Cognitive IoT Company passionate in delivering Industrial IoT driven digital transformation for Small and Medium Enterprises.
Reference links
Contact Bivocom
Whatsapp/Mobile: +86 158 8026 2905